There's an even chance some of us might be affected by this summer's hack into the files that the Equifax credit agency maintains on us. Don't rely on the federal government to prevent this from happening. Take it from the Washington Post's money columnist, Michelle Singletary: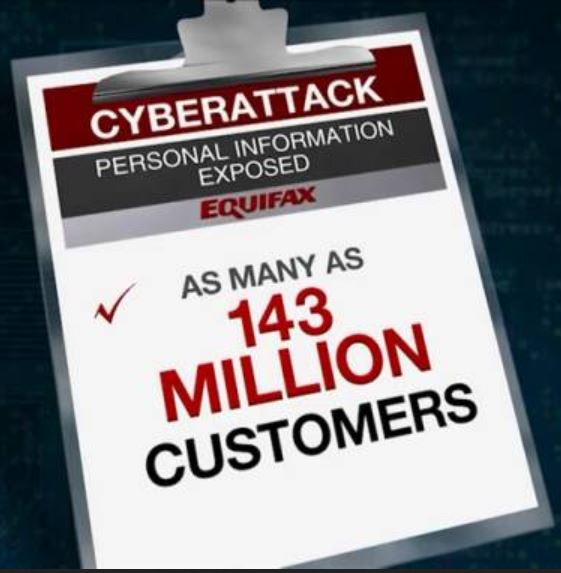 "With the information stolen from Equifax, identity thieves can theoretically access your bank account, file a tax return, open utility or mobile phone accounts, buy a car or even get medical treatment using your health insurance. They can also apply for a credit card. The hackers have pretty much all they need to steal your good name and live it up."
There are steps you can take now to protect your credit and your identity. After reviewing dozens of credible media reports and checking with the Federal Trade Commission's Consumer Protection Bureau, consider taking these steps; the sooner you do the safer you will be.
Go online to each of the three services – Equifax, Experian and TransUnion -- and look for any report that is incorrect or incident that you don't recognize. If you find anything that needs to be challenged, do so immediately. You can access all of them via this federal government-run web site: https://www.annualcreditreport.com/index.action
Regardless of what you find, request a credit report from each service. Federal law authorizes U.S. citizens to access their full credit report once every 12 months for no charge. This is a bit of hassle for all the information you must provide but it's worth it if you're truly serious about protecting your credit. Whether online or on paper, keep those reports handy for quick reference.
If you're not applying for any credit in the coming weeks, freeze each of the three reports. This blocks access to anybody who might want to see it and possibly mis-use it. The three agencies maintain your identity data, including your social security number, date of birth, current address and driver's license number. You can always Unfreeze one or more of the reports when you're ready to apply for a mortgage or any type of credit.
Carefully review your credit card bills and bank statements for anything you don't recognize.If there is anything you don't recall, challenge it. The card issuer will research it, including any affiliated business that doesn't share the name of the merchant listed on your bill.
This could be time-consuming but it's worth it, especially now. Change passwords for all financial and sensitive web site registrations at least every quarter. When you do, there is almost universal agreement that the number of characters in a password should be at least 8 and preferably 12 characters long and include lower, and upper-case letters, symbols and numbers. AND this: passwords should begin with a lower-case letter and not end with a symbol.
If you want more information from AnnualCreditReport.com on each of the following topics, click on the adjacent link:
Data breach basics: https://www.annualcreditreport.com/protectYourIdentity.action
Security freeze basics: https://www.annualcreditreport.com/securityFreezeBasics.action
Data breach basics: https://www.annualcreditreport.com/dataBreachBasics.action
The FTC also maintains online tips on getting and staying secure in other walks of life, most notably how you protect your computer and your home wifi network(s), here at OnGuardOnline.