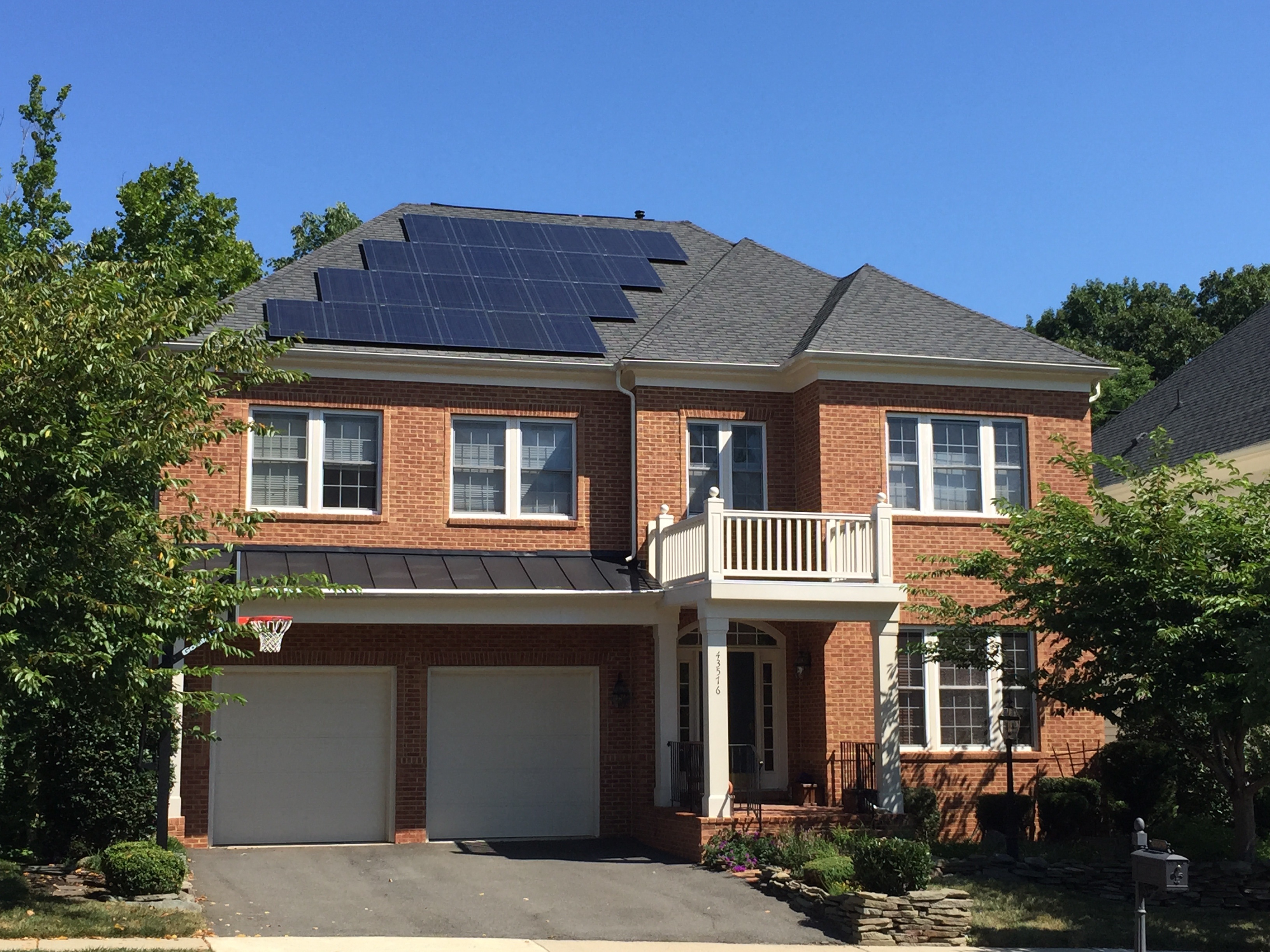 With homeowners' electricity costs edging up and rooftop solar costs going down, you might wonder if a rooftop system for your home makes sense yet. The answer depends on one over-riding factor: how long you plan to remain in your home.
If you have high confidence you'll remain in your home at least another 8-10 years, then buying a 4-6 kilowatt (kW) system sized for a typical 3,000 square-foot home (see photo of such home a Leesburg at left), you stand a very good chance of recouping your investment and then actually saving serious money going forward.
You get a head start on the savings with the just-extended 30% federal Investment Tax Credit, which is good through 2019. The savings add up by generating some – maybe a lot – of your own power thereby having to buy less from your utility.
For some energy conscious owners of well-insulated, small to medium-sized homes, there may be some months where your system could generate more electricity than you use, zeroing out the usage portion of your monthly bill. That could happen during spring and fall months when you're not using much, if any, air conditioning and when a solar system can still grab a lot of sunlight. In that event, Dominion Virginia Power customers at least can sell some of their excess back to the utility or bank a credit towards future bills under its so-called "net metering" program.
Some credible studies are showing that rooftop solar systems can add to resale value of your home, if the system is owned, not leased. Leasing solar is becoming popular but is fraught with issues you'd better fully understand before you sign up.
Unless Virginia were to make dramatic changes a la North Carolina and Maryland to incentivize solar energy, if your situation doesn't fit the circumstances I've outlined above, then your time and money is probably best spent elsewhere. That is unless you want to do your part to mitigate climate change and / or want to be The Greenest House in your neighborhood.
If you want to drill down on all the costs, have questions about net metering or leasing and /or want talk to licensed installer, give me a ring and I'll connect with one of several my husband Jim deals with.