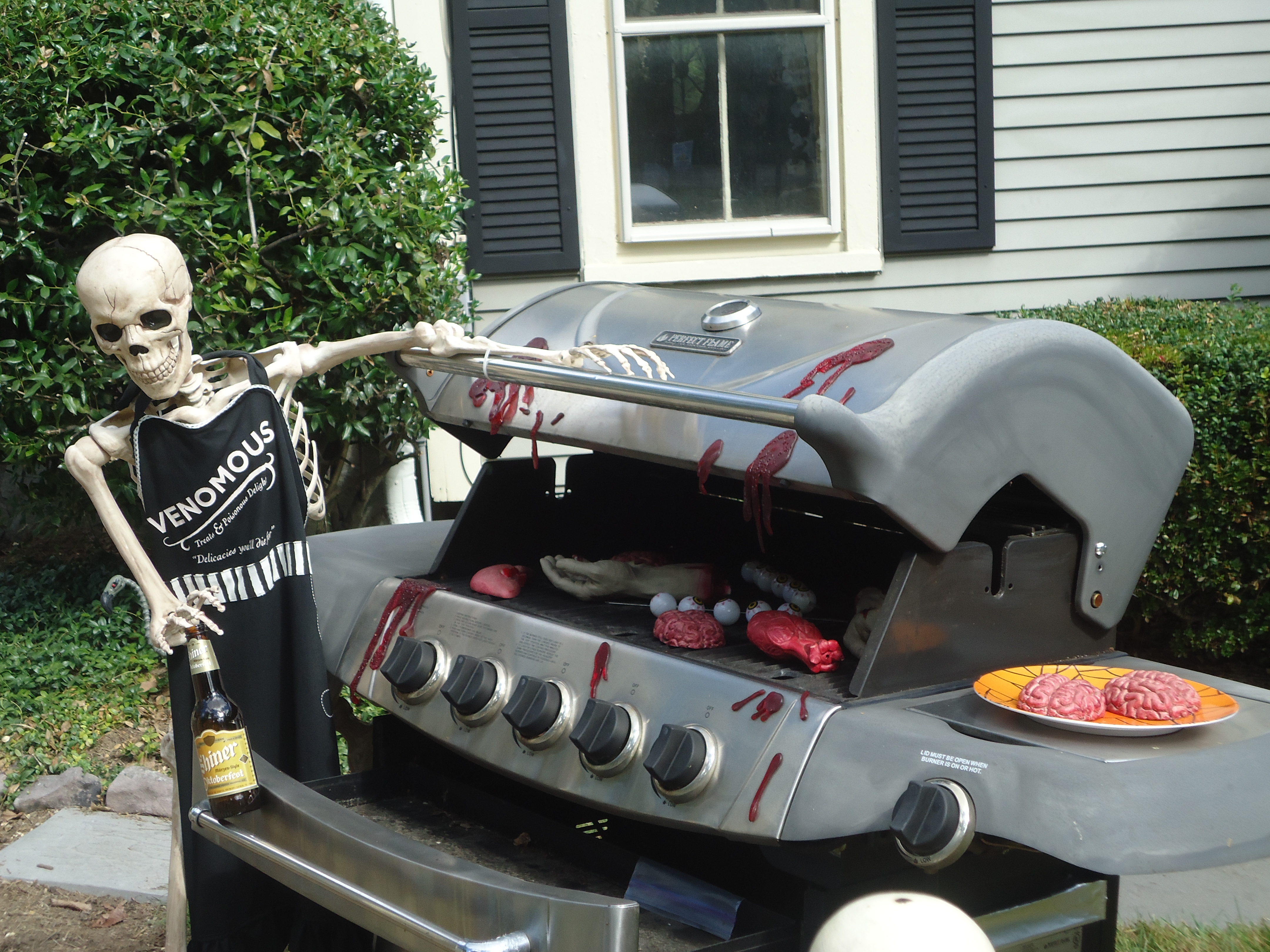 The weeks leading up to Halloween are among my favorite of the year. I really enjoy seeing how creative homeowners throughout Northern Virginia can be so I'm collecting decorations on a "Board" on my Pinterest account.
I started with this hilarious photo from a "Haunted Herndon" home, at right. I wonder what else is on their BBQ menu this month?
So join my on Pinterest. Find "Andy Powell Pierobon" and the Board name: "Halloween decorations in Northern Virginia."
Or, email your photos at andyadvantage@yahoo..com and I'll post them on this Pinterest Board.
Enjoy and Happy Halloween!