If you're like me, answers to questions about the gadgets, appliances, TVs and sound systems we use and perhaps received as holiday gifts are not easily found in the user's manual or installation instructions. When all else fails, I go to GetHuman.com to find a telephone number, email address or a help forum that almost always gets me results.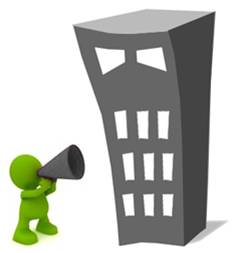 Here's an example: a Samsung HDTV monitor my husband and I bought back in 2006 went dark. Turns out the glitch was the subject of a class-action lawsuit against Samsung. The company reportedly agreed to fix it if certain symptoms were reported by the consumer.
Well our symptoms matched those experienced by thousands of other Samsung TV customers. A thorough search of the web turned up only the 1-800 numbers that we could already find in our manuals. And not one live person answered those.
Then we checked GetHuman.com and voila: we found a different number that connected us to the scheduler for the repairs.
So bookmark GetHuman.com it on your laptop. It just might save you a LOT of frustration. Oh, I almost forgot: It's free!
If you want to read up on this welcome resource, here are a few articles: