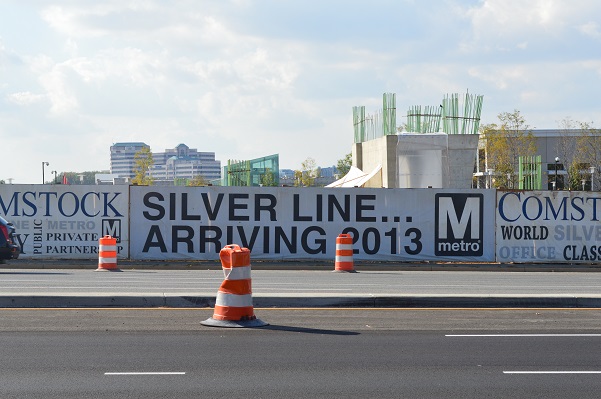 My Northern Virginia home selling and buying clients thought this was coming again, again.
WAMU, 88.5 FM here, is reported that completion of the Silver Line has been delayed at least until late Winter or even early Spring 2014. Since then, more delays and disagreements among decisionmakers have pushed back the start date into summer and perhaps later.
The WAMU report cited the Metropolitan Washington Airports Authority, which says it needs more time to address issues with its safety software. Metro will need "several weeks" to complete them and confirm the system is operating properly.
The initial estimate had been that passengers would be riding the Silver Line by the end of 2013 (photo). The accompanying photo greets passers-by at what will be the last station on the current Silver Line at the Wiehle Road overpass and Dulles Toll Road.