I've written previously about a large natural gas-fired power plant coming to Loudoun County, south of Leesburg and west of Ashburn. If you and / or your neighbors haven't thought enough about how it will impact life close by, you have what appears to be one last chance to make your voice(s) heard.
As a REALTOR® who has bought numerous homes for clients in Ashburn Village and Ashburn Farm and throughout the Leesburg area, including Lansdowne, Belmont Country Club and River Creek, I'd be sure all parties are aware of what such a power plant could mean and how it could, conceivably, affect property values.
The address for the proposed plant is 20077 Gant Lane in Leesburg, 20175. This is about 1.2 miles west-southwest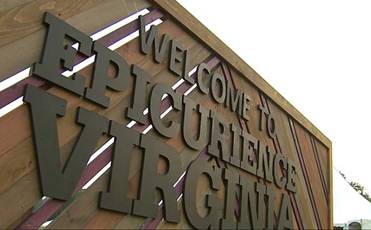 of the Luck Stone quarry and south-southeast of the Leesburg Executive Airport. See accompanying map.
As proposed by Green Energy Partners and Stonewall LLC, the plant is to be equipped with two combustion turbines, two heat recovery steam generators and one steam turbine generator designed to generate a combined 750 megawatts of electricity. That is no small power plant.
While the emissions stacks won't be as high as those accompanying a traditional coal-fired power plant, natural gas is still a fossil fuel and stacks will be needed. How the noise- and emission-reduction systems work, or not, is bound to raise questions that deserve answers in layman's terms.
At the project's web site, the developers assert that "the proposed site is well-screened by a natural wooded area, so the only thing you will ever see are the very tops of the air dispersion stacks. Noise levels from the facility will be minimized and the plant will meet all state and county noise emissions standards."
The time to seek answers to questions area residents has been set for Tuesday, March 11, 2014 at the State Corporation Commission (SCC) hearing room in downtown Richmond. After this, the developers will likely clear the last permitting hurdle by securing a Certificate of Public Convenience and Necessity.
Anyone opposing the proposed plant needs to notify the SCC by January 22, 2014 and file documents by then with the Commission's staff. Any interested person with questions, or wishing to be heard, has until March 4, 2014 to file. Documents can be filed electronically or on paper. If you file on paper, you need to supply 15 copies to: Joel H. Peck, Cleark, State Corporation Commission, c/o Document Control Center. P.O. Box 2118, Richmond, VA 23218-2118. Be sure to refer to the case number, which is: PUE-2013-00104. Filing instructions are on the SCC's web site at: http://www.scc.virginia.gov/case.
Interestingly, a public notice including a map of the proposed location appeared in the print version of the Loudoun Times-Mirror newspaper the week of Thanksgiving. But the LoudounTimes.com carried only a brief about the March 11 hearing, written by the Associated Press out of Richmond. The brief does not mention the public notice published on one of the interior pages. These days, one has to ask: how public is a notice that appears, only once, in print?
If you have something to say, be sure your voice is heard!