Over the next few months, the intersection of Rte. 7 / Leesburg Pike and Belmont Ridge Road / Rte. 659 will be redesigned and built to accommodate seamless east- and west-bound traffic. It will replace the long stop light that interrupts the flow of vehicles and slows daily commutes.
This is the intersection just south of the main entrance to the Lansdowne on the Potomac community. In the adjacent photo, courtesy of the Lansdowne on the Potomac Homeowners Association, you can see how the redesigned portion of Belmont Ridge Road will parallel the existing roadway.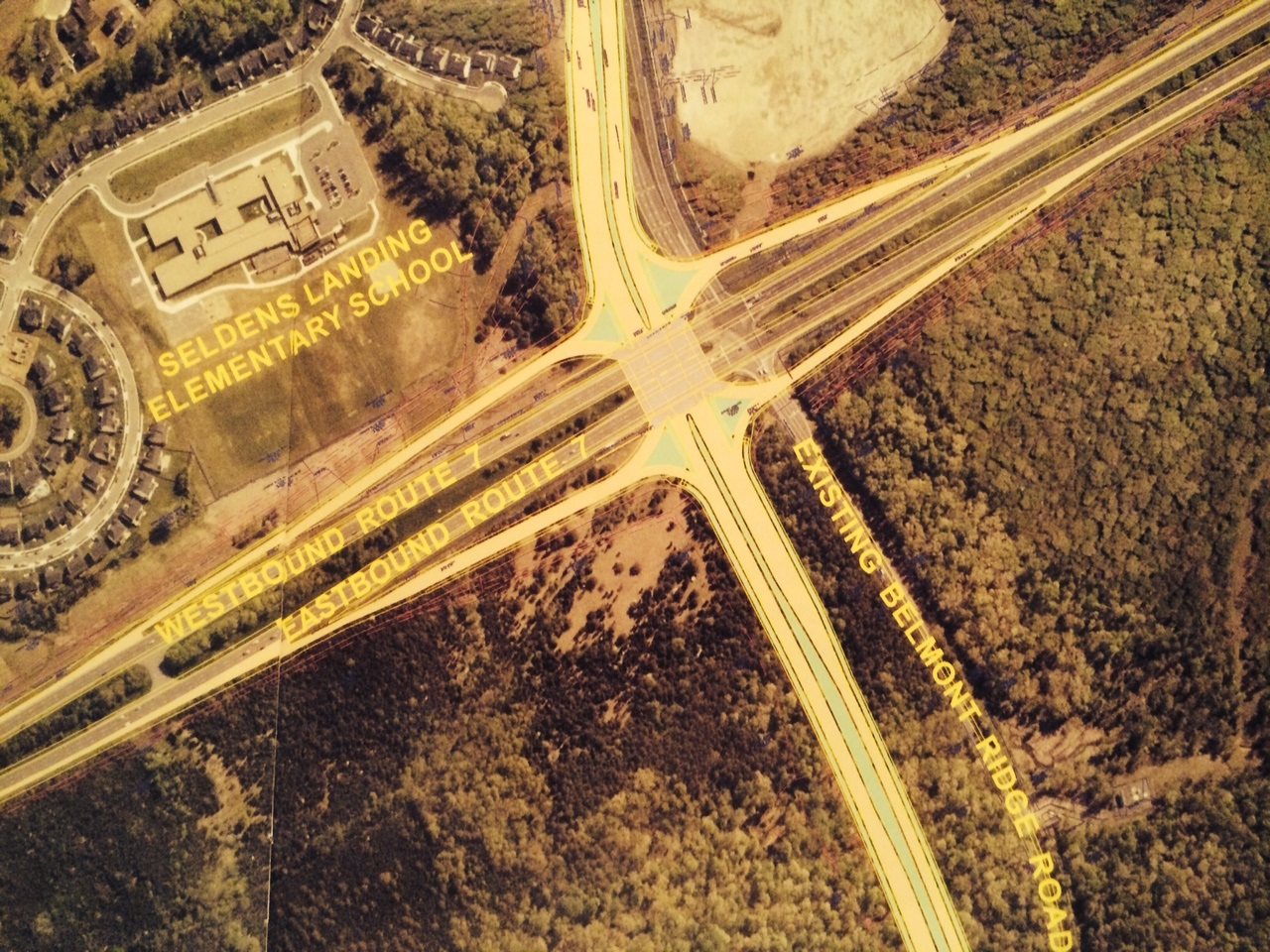 Belmont Ridge Road is a major north-south artery for Northern Virginians traveling from west of Dulles airport towards downtown Leesburg and points north; likewise for residents of Lansdowne and Ashburn to travel south toward Brambleton, Aldie and points south.
To accomplish this, construction of the Belmont Ridge fly-over Rte. 7 reportedly is going to take at least 24 months and perhaps as many 36 months. Yikes! The finished product will perform much like the Loudoun County Parkway fly-over at Rte. 7 a few miles east of Rte. 659.
Let's just stay focused on how much smoother traffic will flow by 2017.