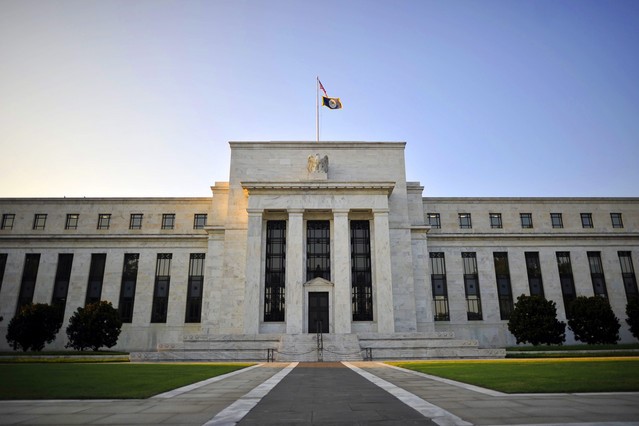 The topic on a lot of people's minds is what will the transition to a new administration mean to the market for homes? Especially this time, are we talking about lots of turnover!
Northern Virginia especially has weathered previous transitions relatively smoothly because of our diversified economy. The bigger question is: what might the switch mean to a long-rumored jump in interest rates? Now that's a question that affects everybody who's contemplating a move.
The backbones of Northern Virginia's housing's are relatively stability here – the defense and IT / security industries – are set to continue growing, most experts say. But many signs point to a rise in interest rates.
Just this past Thursday (Nov. 17), U.S. consumer prices recorded their biggest increase in six months during October. Simultaneously, housing starts surged to a nine-year high; this after first-time applications for unemployment benefits tumbled to a 43-year low the previous week. With that, Federal Reserve Chair Janet Yellen told lawmakers that it could lift borrowing costs "relatively soon." (That's her 'office' on the right in case you've never seen it on Constitution Ave. downtown.)
Reuters included this quote from Alan MacEachin, corporate economist with Navy Federal Credit Union in Vienna, Virginia, in its report: "Today's data give the Fed more evidence to support a rate hike next month," he said. "The only thing standing in the way at this point would be a disastrous jobs report in early December, a remote possibility at best."
So what does this all mean? Here are some factors to think about:
If you're ready to a home change for your family and/or lifestyle in 2017 and you'll need a mortgage, prudency suggests you should get crackin' with a pro on your side. I'm sure you know! I always say let's start with the numbers. Time invested up front gives you peace of mind to enjoy the house hunt with no stress on the money side.
If you need a top notch lender, I've worked with several for many years. Give me a call and I'll connect you!
Is your time with the federal government or the contracting community up? Maybe you're ready to move on or retire, put on your thinking cap(s) to decide your next step. Higher interest rates are likely to raise the bar slightly on the amount of income and assets needed to qualify under increasingly strict lending guidelines.
Think about what you need in your next home and what you can do cost-effectively with your current one to maximize the sales price.
If you're aiming for a 55+ older community, I closely follow the all of those communities within 75 miles of my Fairfax office. Don't be put off by trying to sell a house during the winter because data consistently show an up-to-date house in a good location will sell regardless.
I'm a soup-to-nuts gal who enjoys helping clients achieve their goals. Let's talk either right before or after the holidays.