I am forever on the lookout for good buys on home furnishings whether it's to help a new homeowner dress up their place or to find a furniture piece to help stage a client's home for sale. Let me share with you an offshoot of good quality but discounted furniture that goes on sale this time of year to make room for new product lines coming due by year's end.
Maison Et Jardin for a long time been was an upscale outdoor furniture and landscape designer on Georgetown Pike in Great Falls. There they catered to homeowners of multi-million dollar homes often on two acres or more, sometimes with elaborate patioscapes right there along the Potomac River. They're now Maison Warehouse at 21558 Stonetree Ct. in Sterling, not far from the Dulles Town Center (photo is of a typical patio set).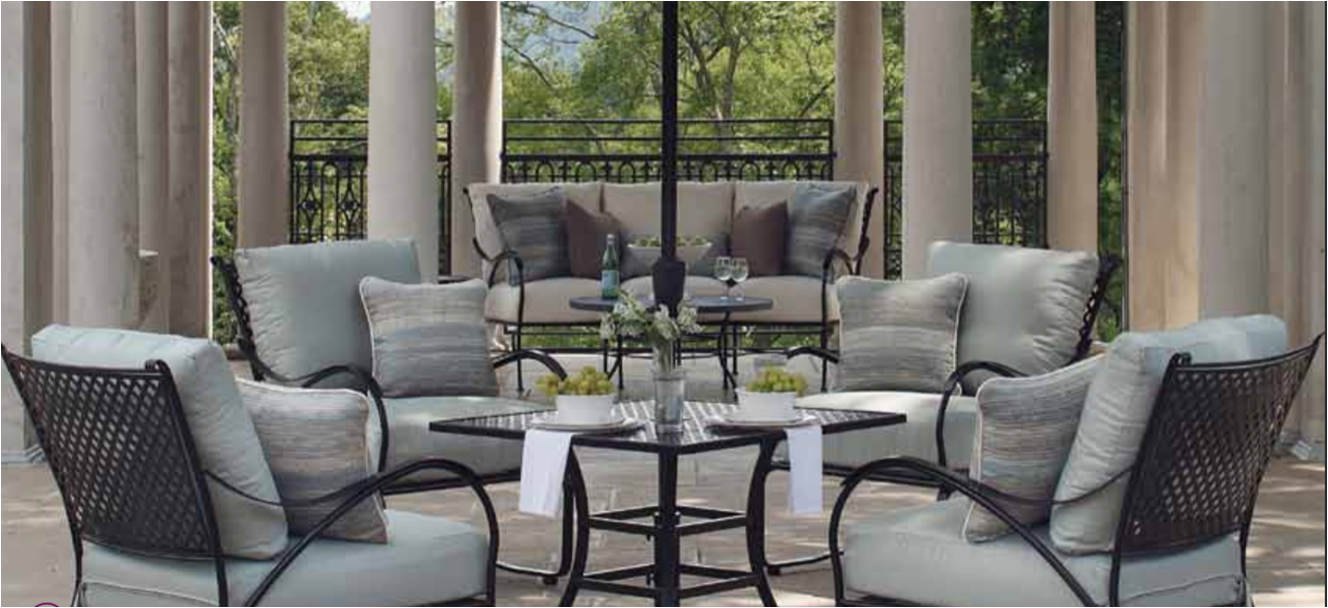 My husband Jim and I swung by there a recent Saturday afternoon and found them well stocked with outdoor and other furniture priced to sell. If you approach the sales staff the right way, you might be able to negotiate an extras 10% discount off of furnishings. Give them a call at 703-773-7000. Head's up: they're closed on Sundays.
And here's another retailer off the beaten path: Lawn & Leisure, at 103 Douglas Ct. in Sterling, near its border with Herndon off of Old Ox Road. My trusted contacts there, Tom and Jane Rother, are very knowledgeable and quite willing to cut a reasonable deal. Off-season is a great time to find deals on outdoor furnishings.
Jim and I spent almost an hour with Tom recently and got a real education on the type of outdoor furniture that will stand the test of time. Tom can ensure you get the best price on their merchandise especially at this time of year; and he backs up the quality furniture they sell with long warranties. Their phone is 703-471-6699.
So if you're interested in great prices to dress up your outdoor space, now's the time to shop. If you'd like a guiding hand, I'd be happy to go in there with you. I have almost as much fun shopping as I do purchasing stuff for my own home! Call or text me 703-593-9432.