Picking up where I left off from part 1 of this series on "Getting your home ready to sell this spring", let's finish with these five recommendations: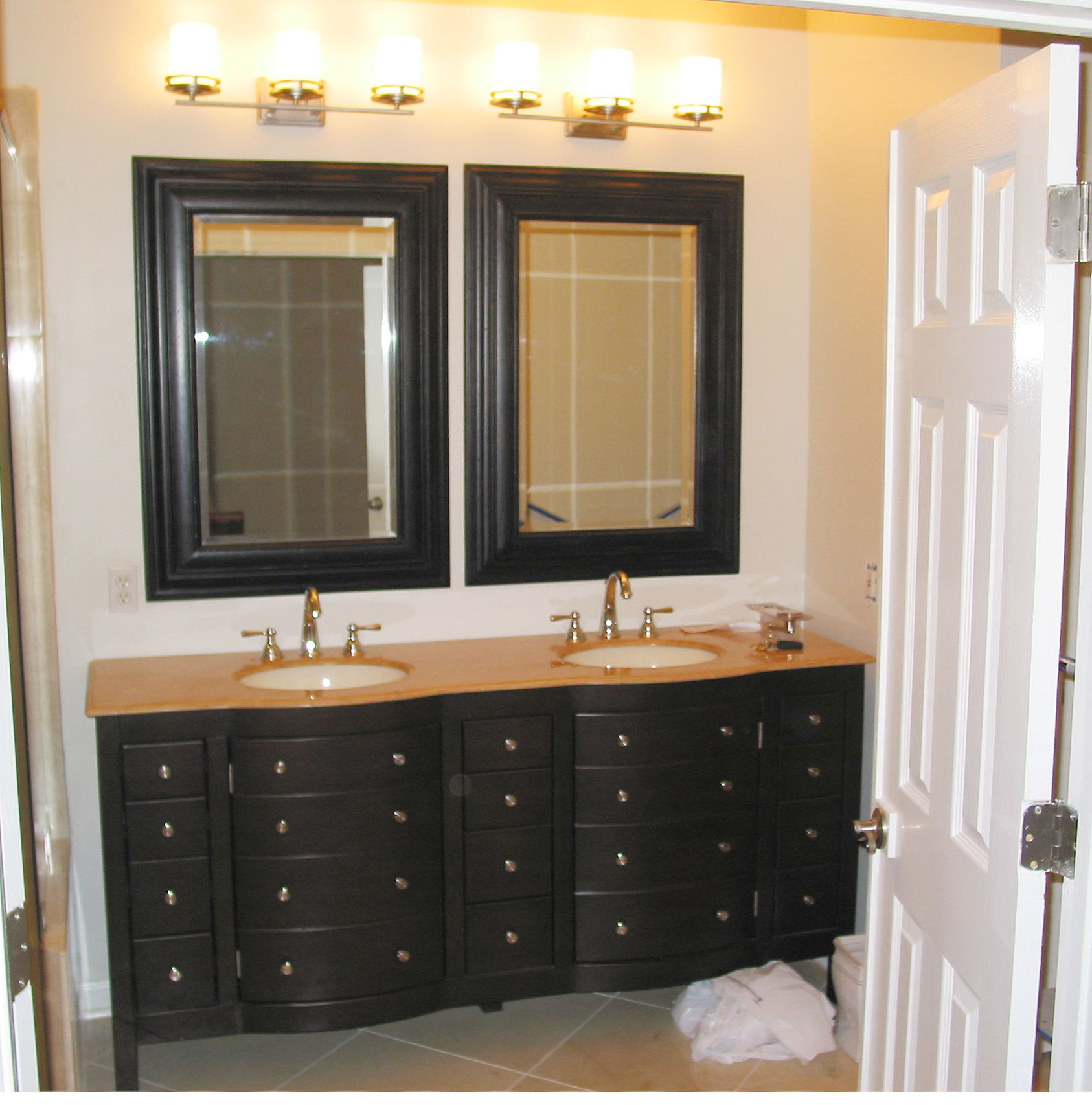 5. All the bathrooms need to SHINE! No dripping shower heads or faucets. Check all the grout and caulking. No mold allowed! Older homes can benefit from a "quick" re-do. Maybe change out that huge mirror over the vanity without a frame to a good-looking framed mirror, or mirrors (for each sink, like the photo, right -- dash the towel please). Consider painting the cabinet an inviting color and change the hardware and well-worn faucets.
6. When early spring hits, have your furnace's serviced and filters changed. A home inspector loves to "recommend" servicing these items, so by getting this done ahead, your home is considered extremely well maintained and buyers respect that.
7. Any repairs you have put off, just get them done now. This will remove possible unwelcome hiccups when your home needs to shine and impress!
8. Older carpet, I do have a wonderful carpet cleaner that I high recommend and who can revive worn carpet. But there is a point it will need to be replaced. We just need to determine our fix up budget and make a good decision ~ added value or un-necessary to do!
9. A kitchen can have a few minor changes made and a huge difference in appearance! Change the faucet to a "statement" faucet (yes! There is such a thing! HA!) Depending on the condition of the cabinets a make-over paint job can work. Simply adding pulls and knobs can transform a kitchen too.
10. The most important interior detail is scrubbed clean, light and bright, everything super CLEAN!!
I also like to see windows sparkle, inside and out! This may be a bit painful, but removing the screens will bring more light into your home. It's a small detail, but does make a wonderful difference when you walk through a home.Just a wee bit of a warning! The potential buyer may very well ask you to re-install those when you leave.(…Still worth it!)
Happy cleaning. If I can help with any questions that arise, please do get in touch: 703-593-9432 or andy@househunterandy.com.