With the start of each new year I chat with people who need to start thinking about how to ready their homes to sell in the spring market. This is for you and the time to act is now. Even if you don't plan on selling your home in 2014, you might consider sprucing things up around your home. Or you might tackle a home improvement project and enjoy it yourself for a few years before we sell your home! HA!
Since outdoor clean up and projects are not a realistic goal right now, let's chat first about inside you home.
Consider this list a helpful start: It is very important to remember that we live in our homes very differently compared to what they look like when they're for sale.
1. Start with one room at a time!
It is much easier to clean, organized and spruce one room.If you try to tackle your entire home at once, you're likely to get overwhelmed and not be able to see any progress! One room completely done is great! Think just one room at a time. THEN move on to the next.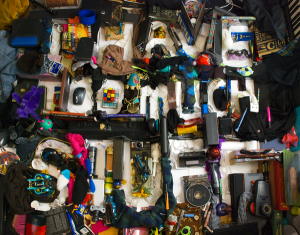 A major cleaning, de-cluttering is required in almost every home I help get ready for the market. Don't get hung up on clearing our EVERYthing. Do your best. We will, together, finish off the final details to set the stage for the For Sale sign.
Every closet in your home will be of interest to a prospective home buyers. So maximizing cleanliness and organizing for maximum storage space in all closet and storage areas is a big key to showing off your home. Get started purging and donating what you can part with. If inspecting the room and closet makes you smile at how clean and organized it looks, you're done! This is hard work that will pay off big in setting the stage and with the sale price!
2. Fresh paint - make the right color choice!
AHH, always a bit tricky. Determine if your home is full of natural light, or tends to be darker. If you have a light-filled home, you can go with a "warm" color. If a bit darker, you definitely will need a cool shade of color. Grey has become very attractive and the ever popular earth tones work well. Don't get hung up on this ~ call me and I'm happy to help determine which colors in your home will work best, if it needs re-painting.
Typically, foyers, hallways and staircases, trim, doors, and kitchen eat in areas take the biggest "hit" of wear and tear inside a home. Be sure those key areas look great! Also, nail pops in the ceilings are attention grabbers and should be repaired. Caulking around windows, trim where it has separated, like on a staircase, they all need attention.
3. IF there are items you really want to keep . . .
. . . like favorite matching curtains to a bedroom set or lighting fixtures you want to move with you into your new home, it is best to remove those items now. If love those special touches, it's a sure bet so will a buyer!! I've seen it so often. If you want it, replace it now!
4. Need space? Rent a storage locker.
If you need to create some breathing room and make your living spaces look and feel larger, rent a storage locker. You might be amazed at what additional floor space, less furniture minus other 'stuff' can do. One thing for sure, it helps buyers envision what they could do with those rooms!
I'll pause here so you can digest these one at a time. Check back here for part 2 later this month. Better yet, go back to my home page and subscribe to my newsletter. Be sure to select whether you'd like to receive it via email or U.S. mail.
Image credit: CTBlueRidge.com, right-sizing specialists serving Northwest Virginia