My husband often asks if there is any relatively quick and easy way yet to obtain information about a home beyond a listing BEFORE an offer is submitted. There hasn't been . . . until now.
Sure, there is the opportunity to inspect a home and withdraw an offer if it raises too many red flags. But as the housing market in Northern Virginia outside of Washington, DC, and many other metro areas, recover from the housing bust, now there is a service that can illuminate potential problems early on.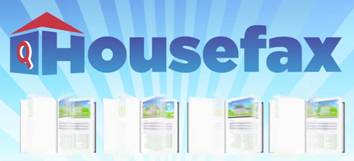 The solution is online at Housefax.com, the first national property information service I know that consolidates data from public and proprietary databases, navigating a LOT of 'red tape' in the process.
For $59, a Housefax.com report shows the history of any insured damage due to fire, wind, water and floods, to name a few. It also captures carbon monoxide readings, building permits issued on the property and detailed mortgage information.
Housefax.com founder Eddy Lang is a fellow Northern Virginian whom I've had the privilege of serving. His push for more transparency early on in the home search is an invaluable service. I believe him when he says they are "committed to being the pre-offer, pre-diligence, pre-inspection solution" for home buyers.
Eddy said the idea for Housefax.com came to him when he learned how Ed McMahon -- the cohort to talk show host Johnny Carson -- and his wife were sickened by toxic mold in their Beverly Hills home. After reaching a multimillion-dollar settlement, some insurance companies began excluding water damage and mold from coverage.
Today, the only coverage of water damage typically comes from "sudden and accidental" damage atttributable to a problem inside the frame of the house -- not from floods, extreme weather events or something affecting the exterior of the home.
"I wanted to create something to protect my customers from going through the process of making an offer on a house, getting a loan, and only later finding out they couldn't get insurance," Lang said.
Here's another piece of information you might value: Housefax.com reports include cell phone coverage by AT&T, T-Mobile, Sprint and Verizon.