Loudoun County foodies pay attention! If you want a broader variety of organic and other healthy foods than what's currently available at Costco, Giant, Harris Teeter and / or Wegmans, then Wednesday, July 29 is the day you can start shopping at the county's first Whole Foods just off Claiborne Parkway south of Leesburg Pike in Ashburn. (That's me standing next to their main entrance.)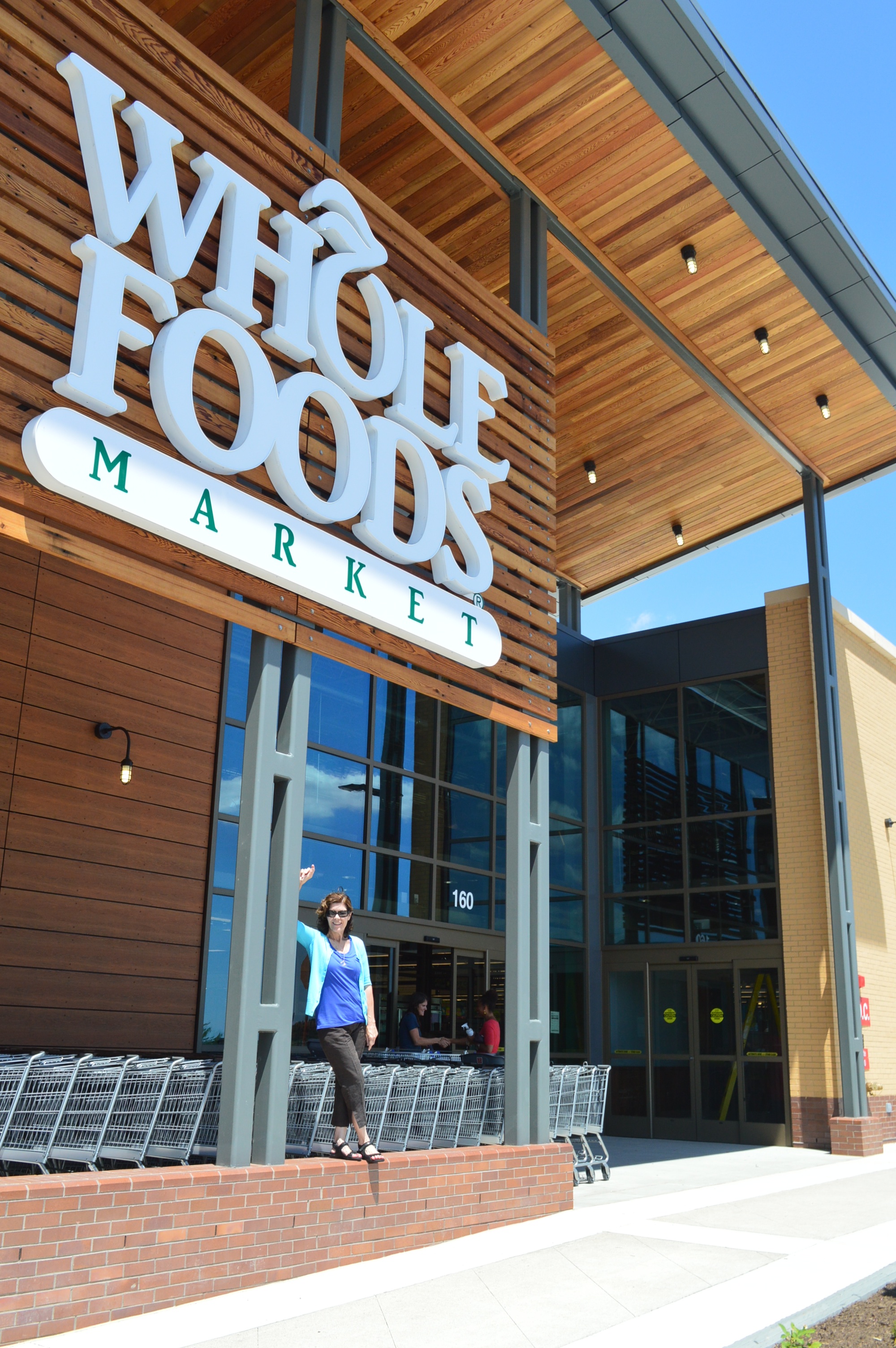 For those of us who have shopped at Whole Foods elsewhere in the DMV area, especially the marvelous Whole Foods in Vienna, no longer do we have to travel there or to the small Whole Foods in Reston. I for one believe Whole Foods has the most consistent selection of high quality meats, fish and produce, along with organic and gluten-free foods. And they're surrounded by a funky / no-ceiling 40,000 square-foot space.
A family member of mine likes to call Whole Foods "Whole Paycheck" because, let's admit, a lot of their products are quite pricey. But with every food store offering more organic choices, Whole Foods - Ashburn has plenty of competition. Three of the other stores I mentioned above all are within about 4 miles of the Ashburn store; and the Leesburg Costco is about 6 miles away. Maybe all this competition will help keep prices down. That said, I'm one of their biggest fans because of their strong commitment to sustainable agriculture, community reinvestment and environmental stewards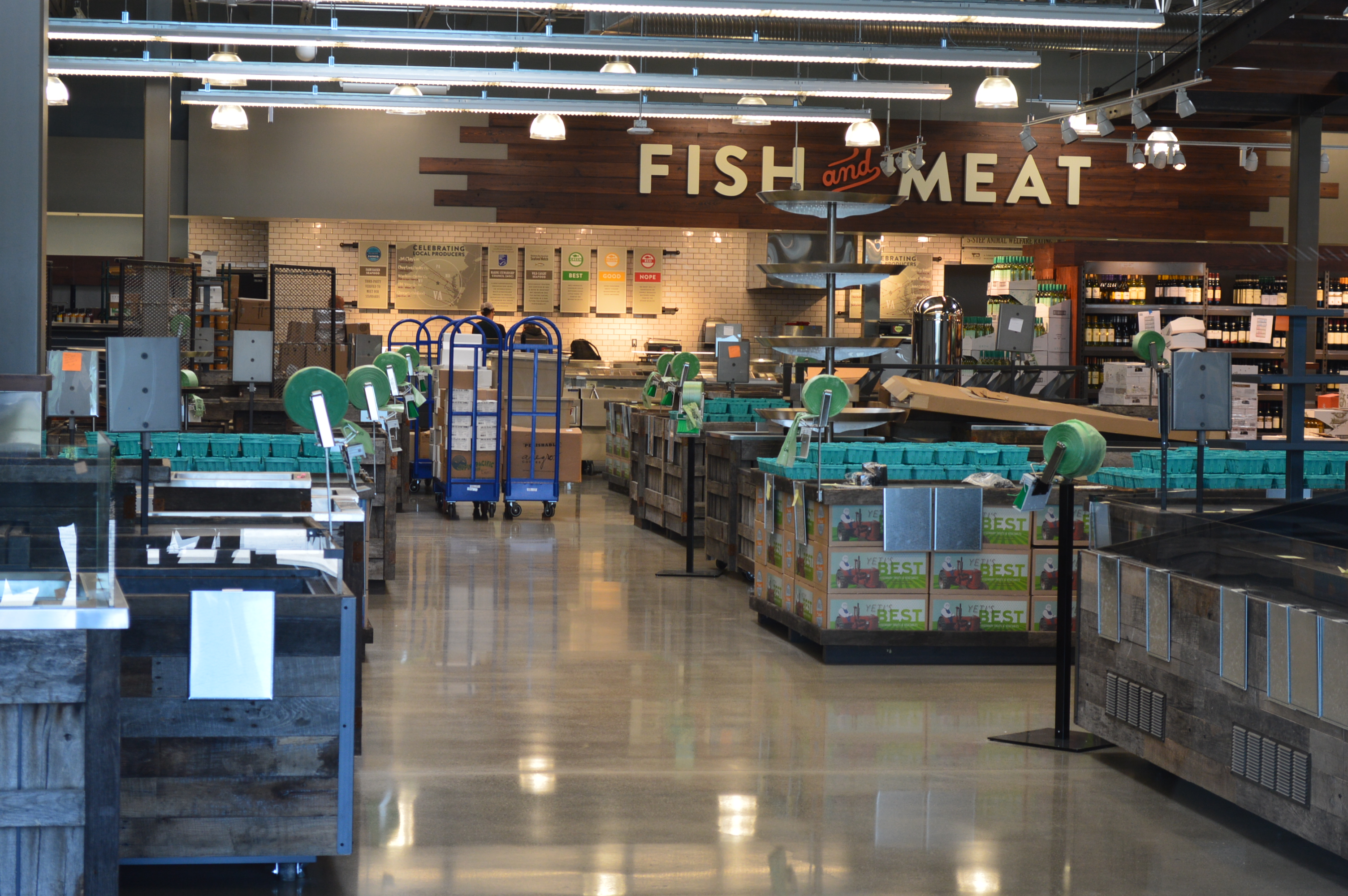 hip.
The Ashburn Whole Foods is to include a pub inside serving Loudoun-made wine, beer and spirits from the Purcellville-based Catoctin Creek Distillery.
Let me know if you want to join me in your first visit and let's have a glass of wine together while we're there! (Check out a peak inside their produce, meats and seafood aisles, right. Thanks hubby for the pics!)