Those looking to gauge their next home purchase, or the value of their existing home, based in part on bus routes feeding into the new Metrorail Silver Line serving McLean and Tysons Corner on out to Reston due to start service by December should note the in-person and online forums taking place this week.
Fairfax County is holding six public meetings and one "Ask Fairfax!" online chat to discuss its proposed bus service plan. Twelve new routes are in the works, along with the redirection of 24 existing routes and the elimination of six routes.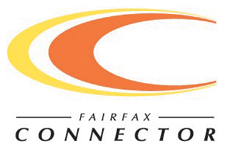 This latest revision incorporates many changes requested by riders since the original proposal was made public in January. The comprehensive updates are to be discussed at each of the seven meetings starting tonight (Monday, April 15) through Wednesday, April 24.
It appears the changes the County decides may not take effect until December. That means getting to the newly opened stations may be complicated
Here's the schedule. The focus at each will be the service changes planned near the location at each meeting.
Monday, April 15: 6:30 - 8:30 p.m.
(Reston Service Discussion)
Reston Community Center Hunters Woods
2310 Colts Neck Road, Reston
Transit: Fairfax Connector routes 551, RIBS 1, RIBS 2 and RIBS 3
Wednesday, April 17: 6:30 - 8:30 p.m.
(Herndon Service Discussion)
Herndon Town Council Chambers
765 Lynn Street, Herndon
Transit: Fairfax Connector routes 950 and RIBS 5
Thursday, April 18: 2 p.m.
Ask Fairfax! online chat
Submit questions online now!
Thursday, April 18: 6:30 - 8:30 p.m.
(Reston Service Discussion)
Reston Community Center Lake Anne
JoAnn Rose Library
1609A Washington Plaza, Reston
Transit: Fairfax Connector routes 552, 574, RIBS 1 and RIBS 3
Monday, April 22: 6:30 - 8:30 p.m.
(Vienna Service Discussion)
Westbriar Elementary School
1741 Pine Valley Drive, Vienna
Tuesday, April 23: 6:30 - 8:30 p.m.
(McLean Service Discussion)
McLean High School
1633 Davidson Road, McLean
Wednesday, April 24: 6:30 - 8:30 p.m.
(Tysons Service Discussion)
Tysons-Pimmit Regional Library
7584 Leesburg Pike, Falls Church
Transit: Metrobus 28A and 28T