Three times already this Spring, clients of mine selling their homes have faced a low appraisal after a sale price had been agreed to. In some cases, a low appraisal can nix a deal; in some cases the buyer and seller can agree on the appraised price. Sometimes simply splitting the difference can make the deal work. OR, if your agent is solid on her/his facts, especially the comparable sales, then it's time to be sure the most salient facts are reflected and request in writing a re-valuation.
In Loudoun County this month, I was convinced the appraisal was too low. It failed to catch a sale that had just been completed. That part was understandable because appraisers will only check properties listed as sold in our Multiple Listing Service. But there was more.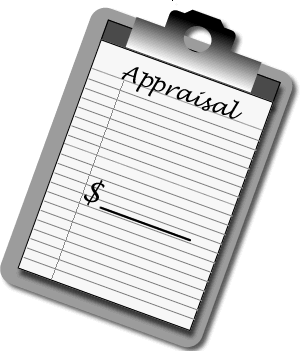 The so-called closest comp had no way out of the basement; my client's home did. It also had a better floor plan, a private fenced yard and far-superior landscaping. The comparable home remained as it was built with no upgrades and lots of carpet, versus wood floors throughout the main level of the subject property. The back yard offered twice as much square footage as the comporable home along with a larger deck, in better condition to boot. Total lot size was 1,300 square feet larger.
The result: a $535,000 appraisal was reset at $550,000. The seller got the price she deserved and the buyers were more confident they weren't overpaying.
Moral of the story: in fast-moving markets such as what we're experiencing in Northern Virginia this spring and summer, make sure your REALTOR knows the market and has the facts on comparable recent sales. We all know market information is power; it also can translate into real dollar savings for sellers.