A couple we know well moved to a temporary rental in Northern Virginia recently before buying their next home. They were supplied with a "free" home telephone number by Cox Communications as part of its cable and Internet package that -- ha !! -- turned out to be in use by someone else.
When they started getting a few phone calls asking for other persons at that number, the couple took it in stride . . . that is until a caller pointed out that the number provided was for a wine store in Herndon AND you could see that number on business directories online!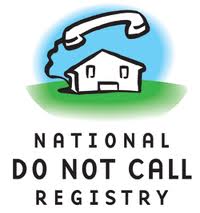 At first Cox refused to acknowledge the problem but offered to help if the misguided calls continue. Well, they did.
After what seemed several interminable waits, a customer service agent in Niagra Falls, New York owned up the problem. While both were online, they searched the web trying to be sure a new number did not turn up belonging to someone else. It didn't and the problem was solved. Let's hope it stays that way.
This obviously isn't a problem for talks moving with Northern Virginia. But for my clients moving back to town from overseas or from another state -- if they want to bother with a home telephone at all -- be sure to check that any new number is, in fact, their's alone.
That someone else may, or may not have lived in the apartment they chose to rent before they purchased their next home.
Just to be safe, the residents placed the new number in the national Do Not Call Registry.