Beige and white are heading out an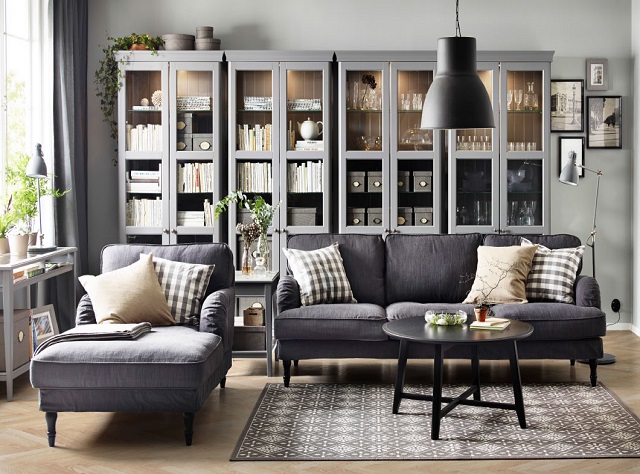 d gray is storming in as The Go-To color for home furnishings. So say a growing number of home designers, bloggers and paint marketers. The latest evidence was in a recent Washington Post Real Estate section.
In a nutshell, here are the take-a-ways I think you should know about.
Not to overstate the obvious, but it bears stating clearly: gray is neutral and thus is compatible with almost every other color and easily folds into just about every style of decor.
Gray is supposed to give life to everything in a room, making it look more modern and fresh.
Gray carpeting is becoming the default choice -- and a good choice I would add for homes for sale.
Most grays are not just an equal mix of black and white; they are actually a mix of other colors that give it a chameleon-like quality.
To choose the right shade of gray, blend it with the furniture already in place.
Mid-gray walls in a small room can make it seem bigger and better than all white walls (unless a room gets lots of sunlight)
With gray walls, you can change the mood of a space with things as little as throw pillows and small rugs.
Need somewhere to get a feel for gray colors' growing popularity: Ethan Allen, West Elm and Restoration Hardware are good places to check out.
Short on ideas? Give me a ring at 703-593-9432 and let's chat.
Image credit: Yes, even IKEA can help you go gray. Check it out here.