With the supply of existing homes in Northern Virginia the lowest its been in about 11 years, more of my long-time clients and some of their friends and colleagues who are searching to buy a home are considering contracting to build a new home.
How incredible might that be! Design a home with all -- or at least most -- of the custom features you've been dreaming about!
Hold on a minute. Better yet, let's sit down and think this through. For all of the excitement, there are at least 10 factors you should carefully consider BEFORE deciding to go the new home route. There's actually a lot more to it than just these 10. If the thought has crossed your mind, give me a call and I'll walk you through some of the not-so-fun and gritty details.
From direct experience with a handful of my clients over the past few years and drawing on the most important lessons learned by my fellow REALTORS, heed this guidance:
1. Decide on where you want to live and how long you plan on being there.
2. Decide on your target and maximum budget.
3. Can you carry your existing mortgage and expenses euring construction? If you cannot carry your current mortgage and living expenses after construction begins, you'll need to find a way to bridge the gap between when the contract finalized and when you move in. We could be talking about 8-12 months.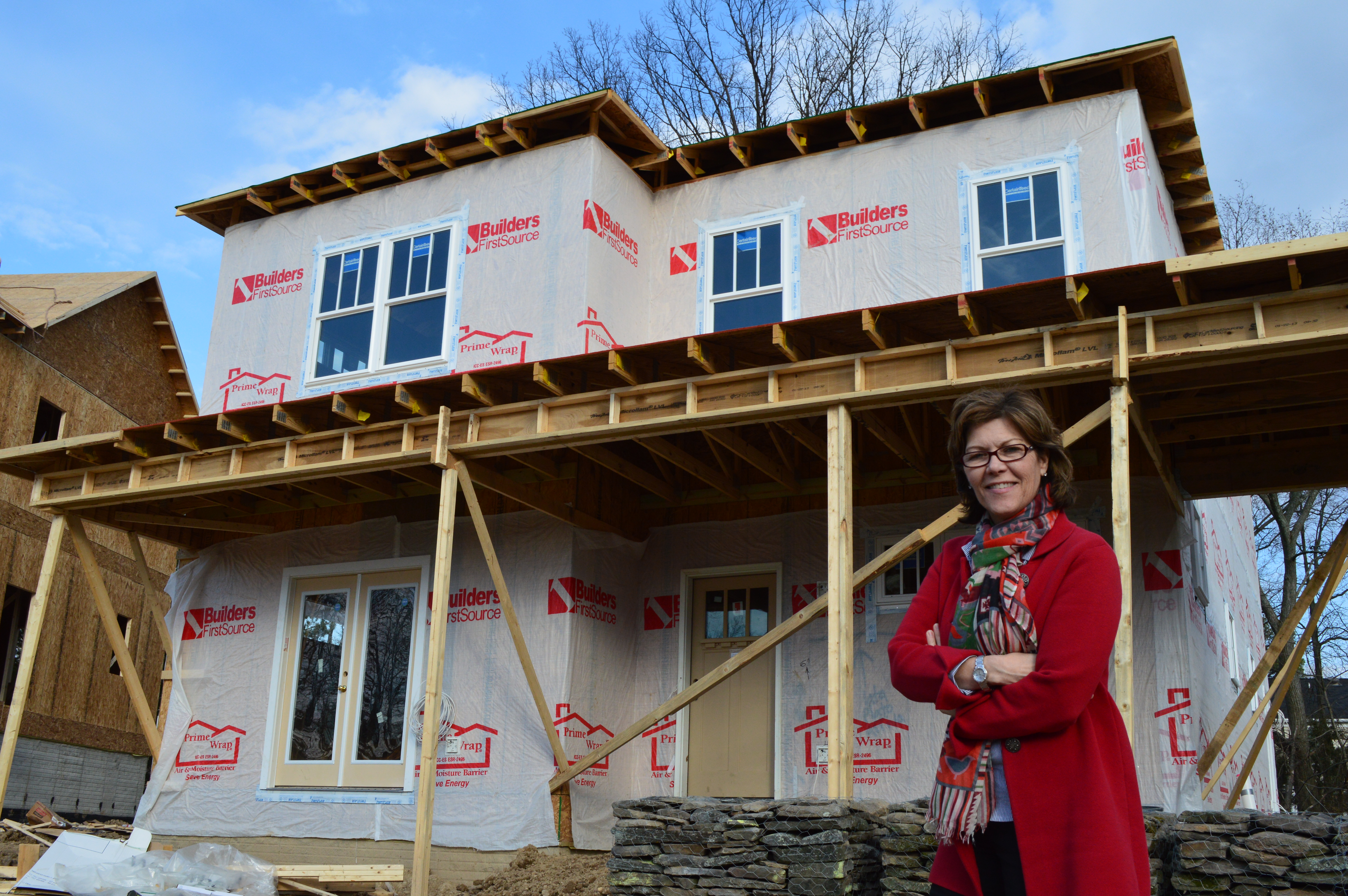 4. Bone up on how new homes are built Today. Understand how most homebuilders make homes these days beginning with Computer-Aided Designs (CAD), followed by panels of studded walls shipped from a factory, to the electronics and home security wiring, ductwork and plumbing that's built in before the drywall covers them up.
5. Choose your builder carefully. Have you seen a model you like? Want some upscale options built in? Interview at least two homebuilders (I can do that with you). If you're not satisfied, keep on interviewing. I've either dealt with or am familiar with Drees, Doll, Winchester, Pulte and Van Metre to mention just a few of the region's best homebuilders. I'm on a first name basis with most of their regional officers.
6. Draw up your wish list of rooms, their configuation and other features to place into the contract. How about a an extra large shower stall in the master bathroom with a bench :)) and two showheads? How about enough space to host kids' parties (better in yours than someone else's!). And who uses a "living room" any more? Dedicate that space to a larger kitchen and a even better 'great room.' Think Cavaliers' and Hoakies parties on Saturday followed by Redskins parties on Sundays!
7. Before you sign The Contract, have a professional review it for you. This might seem like overkill. But I can't count on one hand the times when important differences emerged during construction that a builder skipped or missed. Too often the sales manager is not in sync with the on-site construction chief. If you catch the differences too late, your hands are tied. You're then stuck trying to find a way to agree on how to proceed when you've already paid the builder maybe $30,000 in earnest money and half the $40,000 cost of extra options you want.
8. Stay on top of construction. Whether you fancy yourself a handyman (or woman) or not, be prepared to carefully monitor construction -- see photo on a day I helped a client in Fairfax County -- every major step of the way. Don't be a pest, but it's your money they're spending and The Place you'll call "home."
9. Equip yourself to handle disputes. Inevitably, one or more differences arise. Have that contract in-hand and an advocate -- me! -- at your side and we'll find a way to iron things out. One of my clients nicknamed me their "beautiful pit bull" for how I dogged a local builder every step of the way (see photo).
10. Enough of this list . . . How will you celebrate the first night in your new home!?